This is a photo album of the Bantam R. C.
Less than 3000 Bantam Jeeps were produced,
this B.R.C. 40 is #2649 The date of delivery was "June, 1941"
Fewer than three dozen of these classics have been fully
restored and this, I believe, is one of the best! Be sure and check
out the additional pages of pictures of this Bantam listed below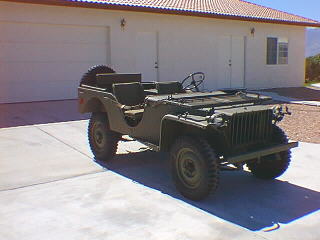 Click on an image to view it in full size...
---

page two
page three
page four
page five
page six
Field Bantam
If you arrive at this site other than via the
Military Vehicle Preservation Association,
be sure and not only visit but also bookmark
the site and join thousands of enthusiasts who
frequently enjoy this great source of information.